3. Health endangering through it dry rot
Through its masked expansion specifically in wood-great commissure-covers or in the developed roof-projectile, one very late notices the often firm damage of the statically fundamental wood-parts. By the decreased load capacity, collapse-danger should always be expected until the exact damage is determined with an overhaul.
With intensive affection, gaseous metabolites of the fungus shall headaches and nausea, the spore-dust can evoke vehement spore-allergies. [Schwantes; Beautifully] this requires a certain concentration in the building respectively, however, in the room. A health encroachment of the fungus, except the above named criterions, is not known.
Healths endangering can however then occur, if how here a need-fruit-body grows unseen in the picture at the underside of the shelf-board of a mounting-kitchen-closet and the spores fall on food and utensils.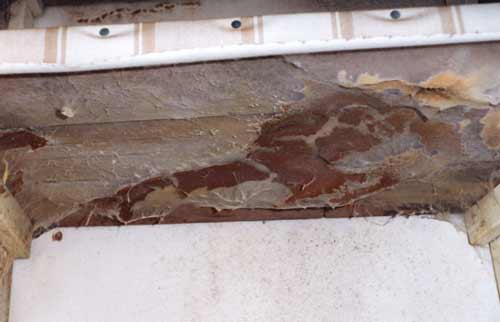 Picture: Spores and need-fruit-bodies at the underside of a shelf-board in the kitchen-closet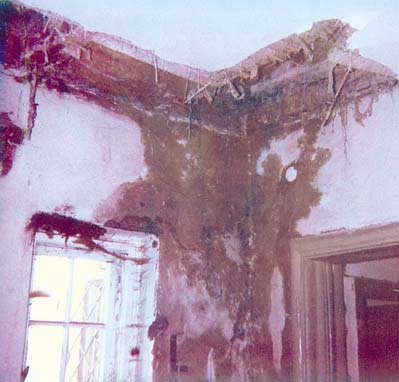 Picture: Several years old mycel, fruit-bodies and need-fruit-bodies at the room-corner
Page: 1 2 3 4 5 6 7 8 9 10 11

12

13 14 15 16 17 18 19 20 21
---
© ib-rauch.de | E-Mail | 10/2005